Being an international student and experiencing immersion in another culture is one of the most anticipated moments in our students' track. They can choose from 120 destinations around the world, and East Asia is one of the most popular ones. Mathys Paul, a Belgian Epitech student currently at the Shibaura Institute of Technology (Japan), gives us his feedback.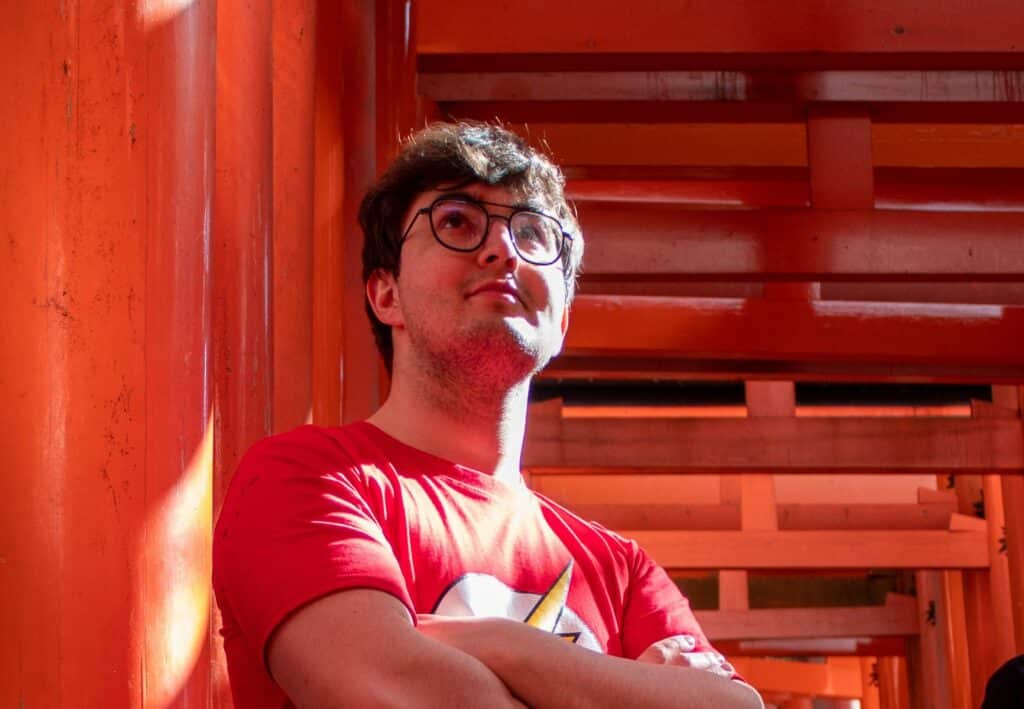 What made you choose Japan as your destination for your international year?
It was the anime that attracted me to Japanese culture. I have always found anime really beautiful and exciting. I tried to deepen my knowledge of Japan long before I got here. Luckily, I had firsthand information because my godmother lived in Tokyo for 4 years. This detail played an essential role in my choice. When I was a kid, she used to send me a lot of gifts from Japan. So I had been thinking about going to Japan for a long time and the fourth year of the Epitech program was the perfect opportunity. So, to prepare for my trip, I asked a lot of questions. I followed YouTubers specialized in everything Japanese, including expats who currently live in Japan, and I found the country particularly attractive. At the same time, I wanted to confront myself to another point of view, to another reality than the Belgian one, or even European for that matter, where everyone is like me, with the same culture. I wanted something very offbeat and I was not wrong at all.
What was the most shocking thing you discovered in Japan?
Japan is a country that is both traditional and very contrasting. You have beautiful, dreamlike tourist areas like Asakusa which is full of people in traditional clothes, and typical Japanese architecture, and where there is a magnificent Buddhist temple – the Senso-ji. And at the other end of the spectrum, you have Shibuya which is the area where youngsters are going out in the evening and where people feel free. It's a very nice atmosphere, very offbeat. But what surprised me the most was the size of things. Everything is small: the clothes, the buses, the stores, the housing…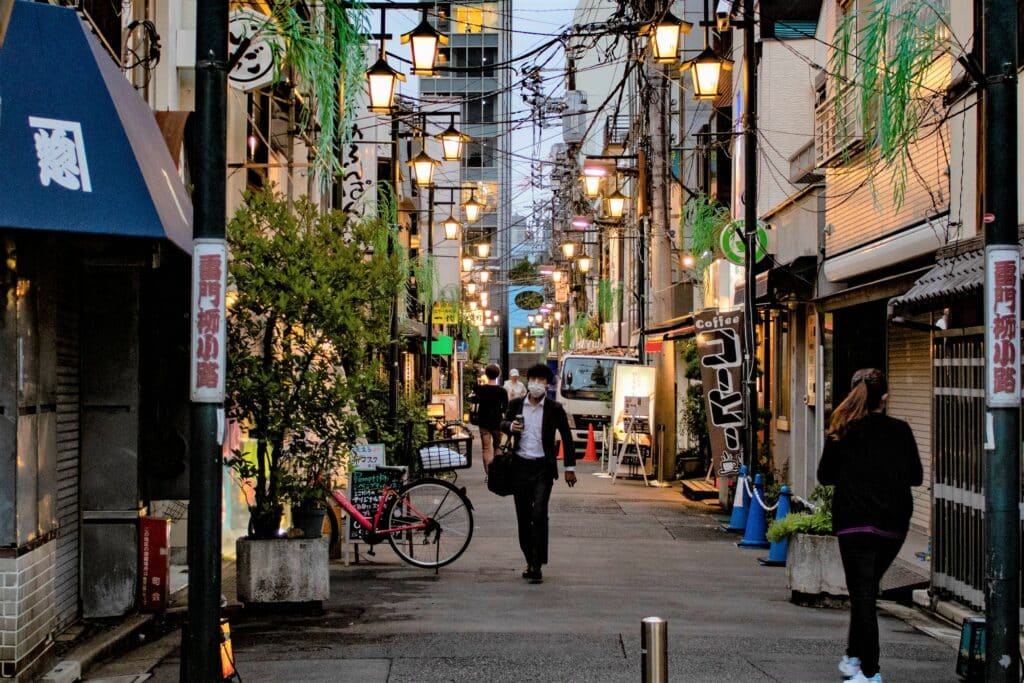 Do you have regular contact with Japanese students at Shibaura Institute of Technology? How is your social life in Tokyo as an international student?
We, international students, are grouped together. It's not often that we come in contact with other Japanese students. There are some who join our class from time to time, but we have not had the opportunity to interact with them outside of this context. Japanese people hardly speak any English, and those who do speak a little English have an accent that is difficult to understand. By the way, I am taking Japanese classes at the university and the teacher does not speak English at all, so it is a total immersion. I speak English more in a few specific places around the tourist areas.
What is it like to work remotely on your Epitech Innovative Project?
Indeed, besides taking classes at SIT, I'm working on my Epitech Innovative Project. My classmates are currently in the US, Finland, Belgium, Spain, Norway, and Croatia, living their own international student experience. There is little choice between all the courses and all the time differences among the group members. So I often have meetings in the middle of the night. Overall, the work is going very well.
How are you adapting to another learning environment than Epitech?
I'm taking classes from interesting teachers. Nevertheless, there are also Japanese teachers who embody very well the cliché: they stare at the ground or their feet during the whole class. It's a bit special, I must admit, but it's normal for them. There are about 20 students per class, so there are no amphitheaters, just like at Epitech. However, the courses are much more theoretical and some of them require a lot of knowledge in mathematics.
On the other hand, with the knowledge I acquired at Epitech, I had no trouble following courses like data communication or mechatronics, for example. I also took the computer networking course planned for the first semester. During my three years at Epitech, I did a lot of front-end design. I liked it and nobody else wanted to do it in my work groups. So I had some gaps in computer networking and I took this very useful course to fill them and learn more.
Which courses are you enjoying the most so far?
I took the information literacy course during which we touched on a wide variety of interesting and trendy topics. I really enjoyed it. But the course I particularly appreciate is the marketing course. The teacher is captivating, very attentive, and enthusiastic about receiving feedback, questions about what we didn't understand, what we find really interesting, and what we want to learn more about. Thanks to this course, I realized that I saw a lot of useful marketing concepts during the third-year pools at Epitech. Through this SIT course, I was able to delve deeper into these concepts and receive very clear examples. I really liked that.
How do you think studying abroad will influence your professional future?
I don't have the whole picture, because I'm in the middle of it, so it's hard to say. However, I must admit that the marketing course here has inspired me a lot. Japan is a very different world in itself and I find the Japanese marketing and sales approach fascinating. Their way of selling things is nothing like what we know. You can watch a video for 3 minutes on TV before realizing that it's an advertisement for an object that you discover at the end. But before that moment, we don't know what to expect. We are intrigued and the farcical story makes us really remember the product sold. The contact with Japanese culture helped me realize that later on, I would like to work in the field of marketing. I see no issue in mixing it with my knowledge of computer science. So I do have a clearer vision of my professional future.