The European Commission's Directorate-General for Informatics (DIGIT) is currently hosting Mattéo Salini, a second-year student at Epitech Brussels, as a trainee. The Directorate-General for Informatics is responsible for providing digital services to help the other European institutions and Commission services carry out their daily work and to help public administrations in EU countries cooperate better.
After giving Mattéo time to settle into his role as an intern in cybersecurity, we took the initiative to ask him a few questions to find out more about his experience within the CERT-EU service (The Computer Emergency Response Team for the EU institutions, bodies and agencies). CERT-EU consists of a team of IT security experts from the EU institutions and bodies. It collects, manages, analyses and shares information on threats, vulnerabilities and incidents related to unclassified ICT infrastructures with the EU institutions, bodies and agencies. It also coordinates incident response at institutional and inter-institutional levels, for example by providing or coordinating the provision of specialized operational assistance.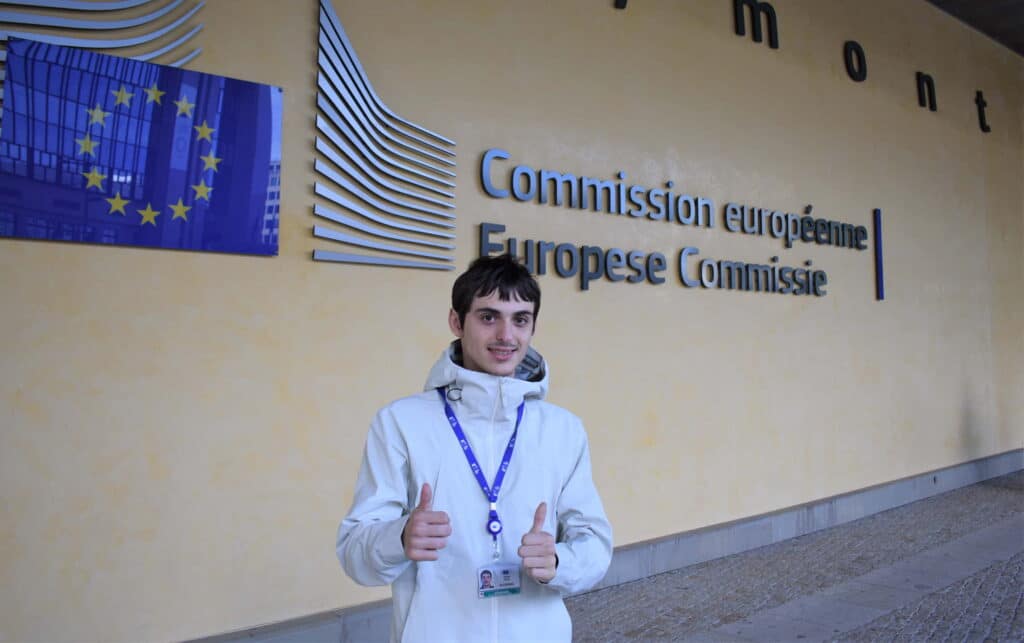 Cybersecurity – an inspired professional choice
Mattéo obtained his traineeship at CERT-EU through a spontaneous application, convinced that this experience would be particularly useful to him. One month into his internship, he is still convinced he made a wise choice. He is also happy to have stepped out of his comfort zone by going into an area of IT that he had little knowledge of – cybersecurity. Now he says he wants to make it his specialty.
My current mission is to automate tasks related to computer security. At the same time, I am discovering Python.
Even though this is his first professional experience, Mattéo feels confident. Epitech Technology's project-based teaching has given him the methodological tools he needs to carry out his mission while working autonomously.
"I already had to do an easy project in Python as part of the Epitech Technology curriculum. At that time, it was a quick introduction to the language, but now I am seriously deepening my knowledge in a demanding professional context. I do research and ask my supervisor for further explanations when necessary. »
An enriching human experience
As an intern in an institution that employs talent from all EU member states, Mattéo enjoys the diversity within his team and is taking advantage of this opportunity to improve his English. "Every time I don't know a face, I say Hello! I feel integrated in my direct team, which is quite small. In addition, I take part in most of the meetings and I learn a lot by observing the activity of the 40 or so cybersecurity experts who make up this department."
Brussels offers students numerous professional opportunities in institutions and companies of various sizes. Their number and the diversity of their missions allow everyone to learn, explore and find their place in the professional world. A first internship in a company can serve either to exclude a field from one's future career or to discover the path one wishes to pursue in the long run. Mattéo seems to fall into the second category and considers himself lucky.
Cybersecurity is an exciting field and an important global issue, and is also the focus of the fourth year curriculum for Epitech Technology students who wish to spend their international year on the Brussels campus.