IT is a field that is constantly evolving and in tune with the times. In recent years, many new professions have emerged to meet the challenges that the IT field brings. Today, companies are looking for data scientists, DevOps engineers, IT architects and also cybersecurity specialists. The latter play a particularly important role in ensuring the security of companies' systems. Epitech Technology has understood this challenge and offers its fourth-year students the opportunity to study cybersecurity in Brussels and become experts in this field. Epitech Brussels attracts many French students each year because of its central location in Europe but also because of its cutting-edge program.
Our partner, Wavestone, is a leader in the field of cybersecurity. We met Noëmie Honoré, in charge of Wavestone's Brussels office, who talked to us about the importance of cybersecurity at the moment and the actions put in place, with Epitech, to raise awareness but also to encourage our students to become more involved in this field.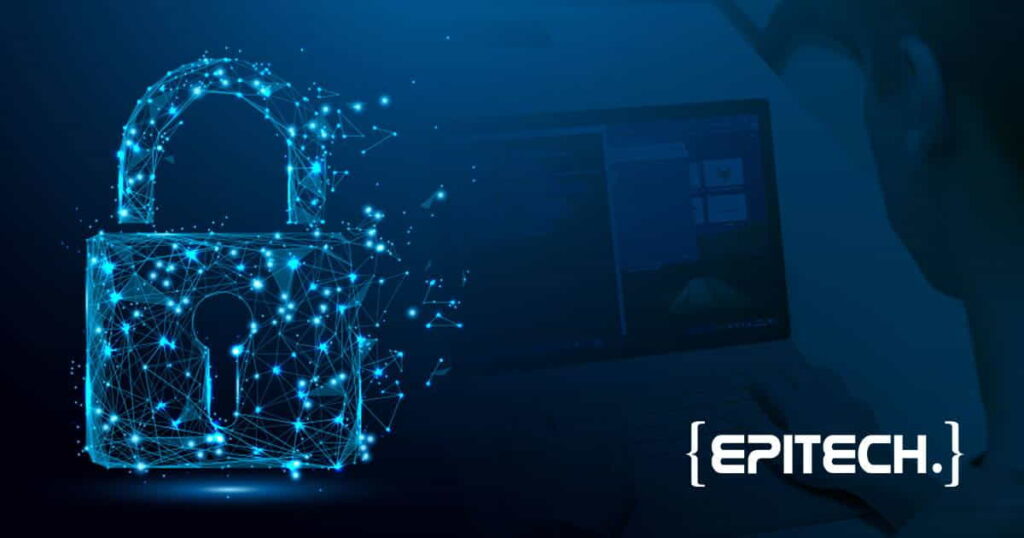 Can you explain why cybersecurity is important for companies? What are the challenges of cybersecurity?
The importance of cybersecurity is no longer debated! Does this question still need to be answered?
Every year, Wavestone produces a benchmark on the maturity of large organizations. The latest edition of the benchmark, just released, presents the cybersecurity challenges for 2022 with the key topics to be addressed as a priority:
Data & application security
Cloud security
OT & industrial systems
 But also HR management, C-level reporting, third-party management. As you can see, these are very varied subjects that require equally varied skills.
How can the partnership between Wavestone and Epitech help you?
We want to recruit young graduates so that we can train them in the image of our company. The advantage of Epitech students is that they are already quite autonomous and have some professional experience at the end of their studies.
Participating in the training of students (in courses, workshops, conferences) also means providing a key practical touch to help them project what their job will really be like after their studies.
And we all – clients, students, Wavestone – have an interest in ensuring that this training addresses current and future cyber issues.
We have big growth ambitions to support our clients in their biggest projects. And for those who choose other paths, they will know where to turn when they need cybersecurity consulting services ;).
How do you think we can get more students interested in cyber security? And what is the benefit of getting into this field?
We really need to talk about what cybersecurity is. The jobs and skills required but also the opportunities. Clichés still have a hard time!
Cybersecurity requires technological profiles at the cutting edge of expertise but also more transversal skills. The field of possibilities is very wide. Having knowledge and experience in cybersecurity will also allow you to see things from another point of view, in other functions and to be able to face the challenges that cybersecurity represents.
The idea would be to present a variety of career paths, reach out to students and allow them to understand the diversity of career paths:
Technology experts who have been handling security alerts and incidents for years with the same passion
Pentesters who then move into project management
A woman can work in cyber on ALL subjects: pen testing, SOC analyst, program management, training and education…
A conversion to cyber is quite possible and brings other skills to the teams
A business school student can have a career in cyber
Cyber does not lock you in, it opens doors to further paths…
The benefits? The guarantee of a no-routine job; boredom is the least of our fears. Cybersecurity is a small world, where everyone can create their network on a national scale but also internationally quite easily thanks to conferences, challenges and other numerous events. At a time when many people are looking for meaning, with cyber, we participate in securing the world around us!
What are the qualities needed to work in cybersecurity?
A bit of passion for the subject and the issues, a real desire to learn, curiosity, a taste for challenge and teamwork in a group with varied skills.
This is especially true for cyber because attackers are vivid and constantly force us to rethink how to deal with them.
Continuing to learn, keeping up to date, and interacting with members of the cyber community to develop your expertise and combine it with the knowledge of other team members is key to growing in cybersecurity.
Wavestone will give a conference at Epitech Brussels on 17 May 2022 on the theme of cybersecurity.