Brussels represented Epitech's European campuses at the third-year students' Epitech Innovative Projects pitch contest on February 16. The Brussels tech project highlighted? Weaccess – the mobile navigation application adapted to people with reduced mobility.
What is the Epitech Innovative Project?
This is the final project of Epitech students, an innovative idea to develop from their 3rd to the 5th year of studies. It is no longer just about learning new programming languages to become IT experts. At this stage, it's about acquiring transversal skills, getting organized, developing an innovative project that could one day become a start-up.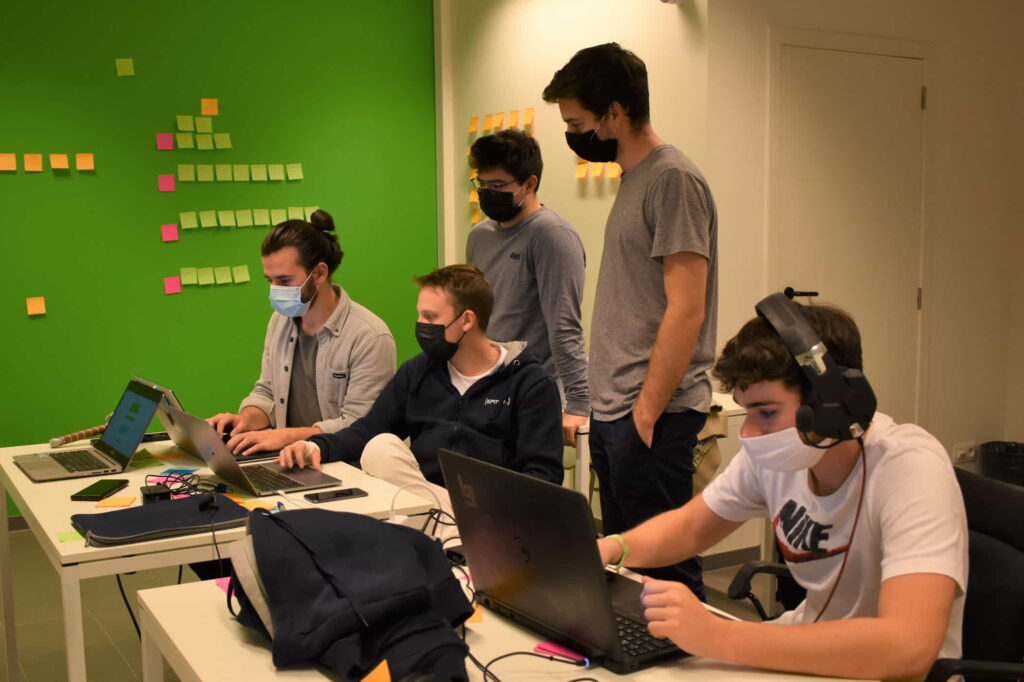 Epitech's specific pedagogy has always had project work and innovation in its DNA. For students, the EIP is an opportunity to "move from the realization of a school project to the realization of an actual business project". When they leave school, they will be able to use their experience and skills in project management and leadership.
Brussels takes off with Weaccess – a Brussels tech project for PRMs
This is the first year that Brussels had the opportunity to stand out. Our students invested themselves in a promising social project. As a result of their implication, they won the selection of the European Epitech campuses with flying colors!
Weaccess is essentially a citizen initiative. This Brussels tech project is developed by Lucas Kowalski, Mathieu Cherpitel, Mattéo Cisneros, Quentin Deneys and Mathys Paul. Their goal is to facilitate the movement of people with reduced mobility in the city of Brussels. How do they do it? By means of an application that will show them the most suitable path towards their destination. The application counts on the participation of users to share possible changes on the routes. Moreover, the creators of Weaccess are counting on the public data available following the partnership established with Brussels Mobility. They are also in discussion with AccessAndGo and Cawab (a collective of PRM associations in Brussels).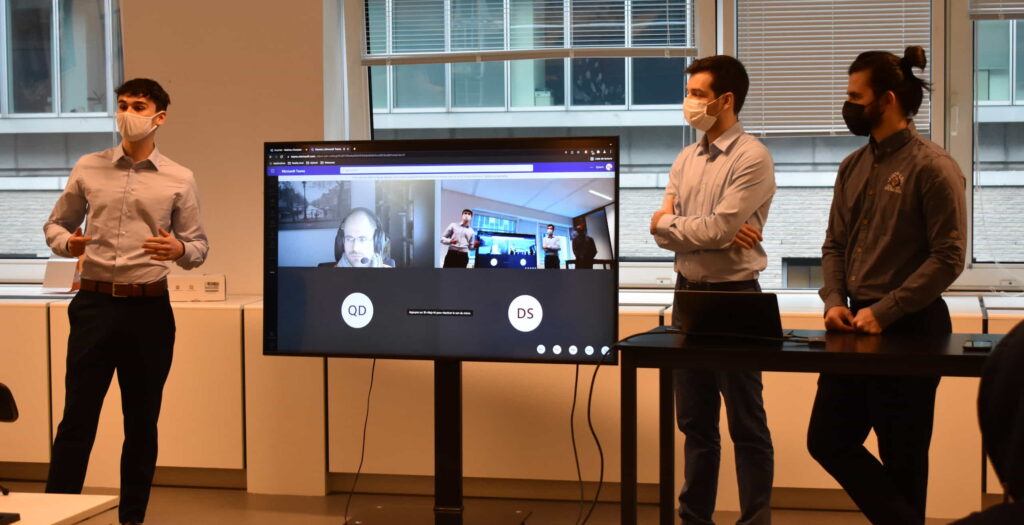 To advance their project, Epitech encouraged them to seek advice on organizational methods from coaches such as Clément Toukal. They also consulted Nicolas Streel for the essential points to put in place at the beginning of their project. And it paid off!
Project-based teaching, a real lever for our students?
One might ask: "How Epitech's project-based pedagogy is useful to students?" And also "To what extent it allows them to evolve?". Nicolas Streel, CMO and co-founder of The Maul Start-up Studio, provides some answers. The Maul is a company that helps start-ups grow and gives them the tools to enter the market.
According to Nicolas, Epitech's pedagogy helps students to launch themselves into any project without having all the necessary skills. They are actors of their work without having a predefined framework. And above all, they can ask the right questions to the right people. Therefore, project-based pedagogy is very similar to the creation of a start-up. The search for solutions by themselves and "resourcefulness" take precedence over everything else.
No matter the project, our students tackle their work pragmatically. In this case, Epitech's motto – The future of computing, the best of innovation – takes on its full meaning. Therefore, the approach is different from the academic method which essentially involves putting theory into practice.
Furthermore, with Weaccess, our students learned how to conduct qualitative interviews, pitch their ideas to different partners and adapt them to the demand of customers. And that's on top of having to manage all the IT development. According to Lucas Kowalski, the project leader, they also strengthened their teamwork skills and sharpened their commercial spirit. He says they have become aware of the importance of their project and the challenges that people with disabilities face on a daily basis.
Without a doubt, these skills will serve them well in their future professional lives!