THE PROGRAM – The Cybersecurity Campus
A computer school
not like the others
Brussels – the Belgian and European capital – hosts all the major EU institutions and is home to an extensive diplomatic corps, making the city the second most important center of diplomatic relations in the world. The European capital is consequently one of the most cosmopolitan cities in the world: 183 nationalities (62% of the population being of foreign descent), 108 different languages spoken, 3 official languages.
Brussels is not only the capital of Europe. In the summer months, you can enjoy the many parks and public gardens. The parks of Brussels are the scene of family reunions, gatherings with friends or open-air parties. Green spaces account for 50% of the city's surface area. In addition, more and more initiatives are being put in place to innovate and change towards a more environmental-friendly policies.
Brussels is a city where life is good and where culture is often in the spotlight. In addition to art galleries, museums and exhibitions, 18,000 cultural events take place in the Belgian capital every year. Brussels is also very popular with tourists because of the good humor of its inhabitants, its architecture, its many markets and of course, its beers made in Belgium!
The city's greatest advantage yet is its strategic location: Amsterdam and Paris are 1h30 away by train, Cologne – 2h, and London is reachable within 2h30. Brussels is truly situated at the crossroads of Europe.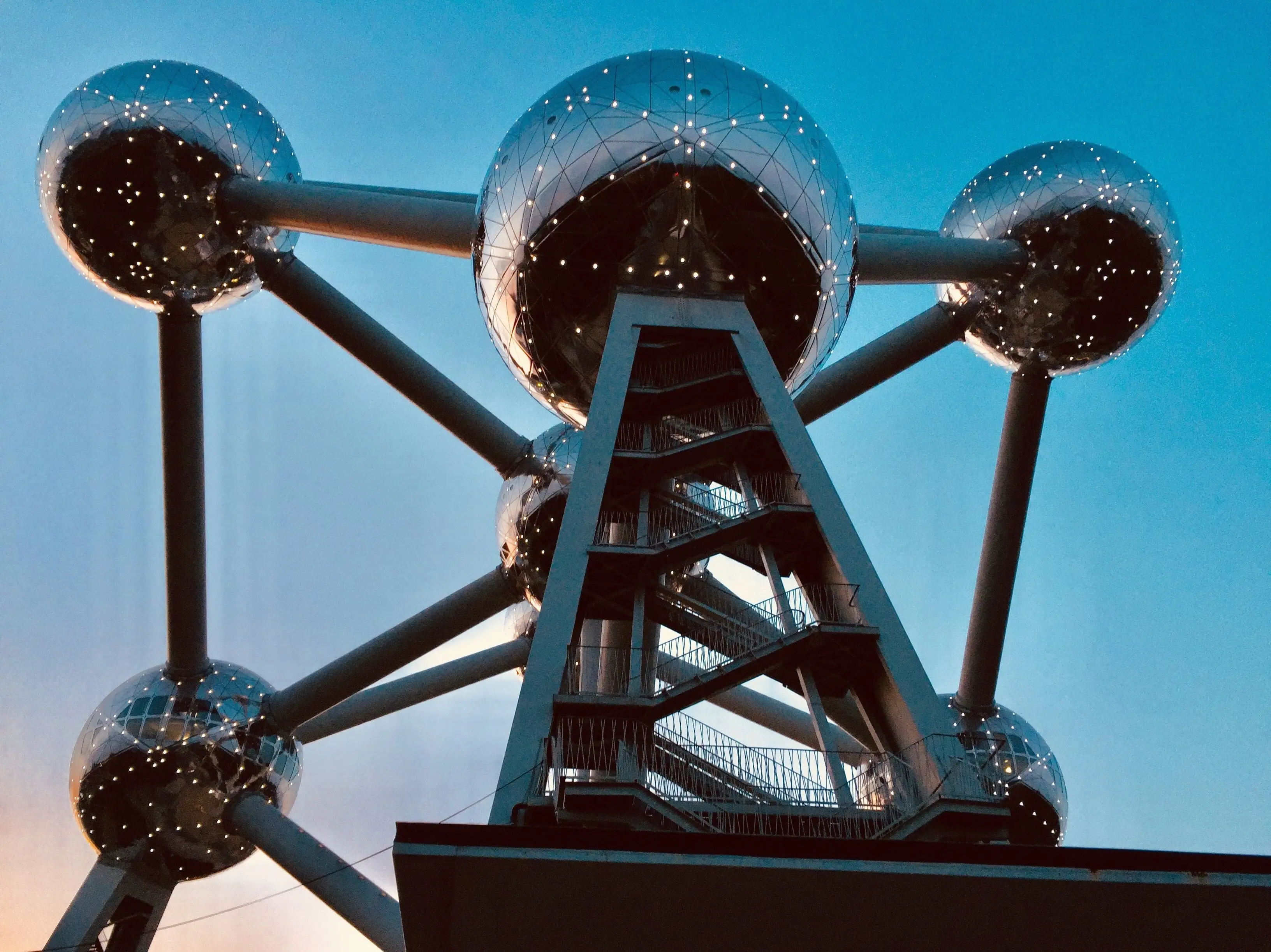 Attractive for talent
Brussels is ranked 13th among the most attractive cities in the world for young talent.

UNESCO Heritage Site
Brussels has 7 monuments listed as UNESCO World Heritage sites.

Quality of life
Brussels ranks 49th in the 'best cities' ranking (Global Cities Index, 2020 )

Entrepreneurial ecosystem
Belgium is well-known for its attractive start-up ecosystem.
The 2nd most cosmopolitan city after Dubai 
The headquarter of major companies such as Google, Microsoft and Amazon 
A city where rents are affordable, and gentrification is low compared to other European cities
A city with a food culture! Brussels' speciality: chocolate!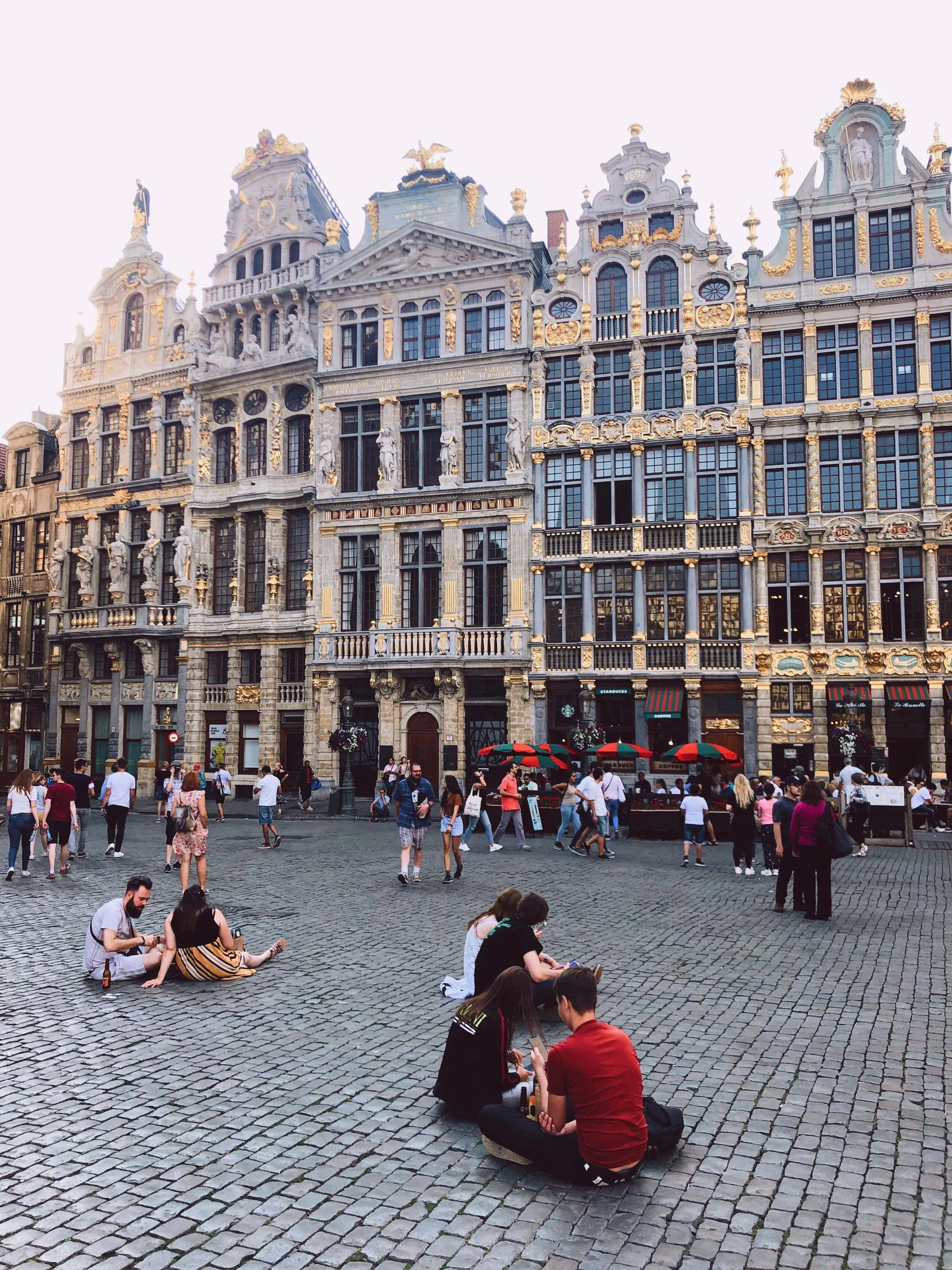 Brussels is the ideal city to find an internship. In addition to the European institutions, NATO and its 159 embassies, many multinational companies have their headquarters in Brussels.
The ICT sector in Brussels is growing rapidly thanks to successful collaborations between academia and the business sector, as well as the active financial support and networking of regional authorities.
Given the growing recognition of its capacity to innovate, Brussels is a strong contender for places to launch your startup. Its strategic location, the welcoming entrepreneurial environment and the international mindset make an unbeatable combination, especially if your plan is to make an impact and you are committed to succeed internationally.
In addition to the dynamic Brussels job market, start-ups and international companies are constantly looking for new IT experts. As a result, our students regularly have the opportunity to work for big names in the technology industry. Here is a list of companies and organizations that welcomed Epitech interns these past years: La Commission Européenne,  ING, Orange Belgium, Altheria Solutions, Skydoo, OneBonsai, Talos Health Solutions, Saper Vedere, Macq, etc.
Become an expert in the field of cybersecurity:
In the technological field, in addition to your year program, you'll complete your expertise through subjects specifically dedicated to cybersecurity.
Brussels is home to CERT-EU, an inter-institutional service and a central cybersecurity node in the European Commission. This organization contributes to the security of IT infrastructures by promoting threat prevention strategies. CERT-EU also coordinates responses to cyber-attacks at the European level, conducting technical assessments, organizing cyber defense awareness campaigns, etc.
At the national level, the Belgian army has very recently announced the creation of a Cyber Command whose aim will be to "guarantee the development of cyber capabilities and promote innovation in the field of cyber technology within the Armed Forces" while cooperating with Belgian and international interdepartmental partners. This initiative follows NATO's recognition of cyberspace as an operational domain, in addition to the air, land, sea and space environments.
Needless to say, Epitech Brussels takes advantage of this environment and has established privileged partnerships with various organizations specialized in cybersecurity: Cresco, BeHack, The Cybersecurity Challenge, Wavestone, among others.
Through these partnerships, international students will have the opportunity to be trained by experienced professionals and become members of communities of cybersecurity enthusiasts, participate in different hackathons, complete internships in the field and obtain additional certifications.
The presence of such organizations in Brussels is further proof of the relevance and international scope of cyber security.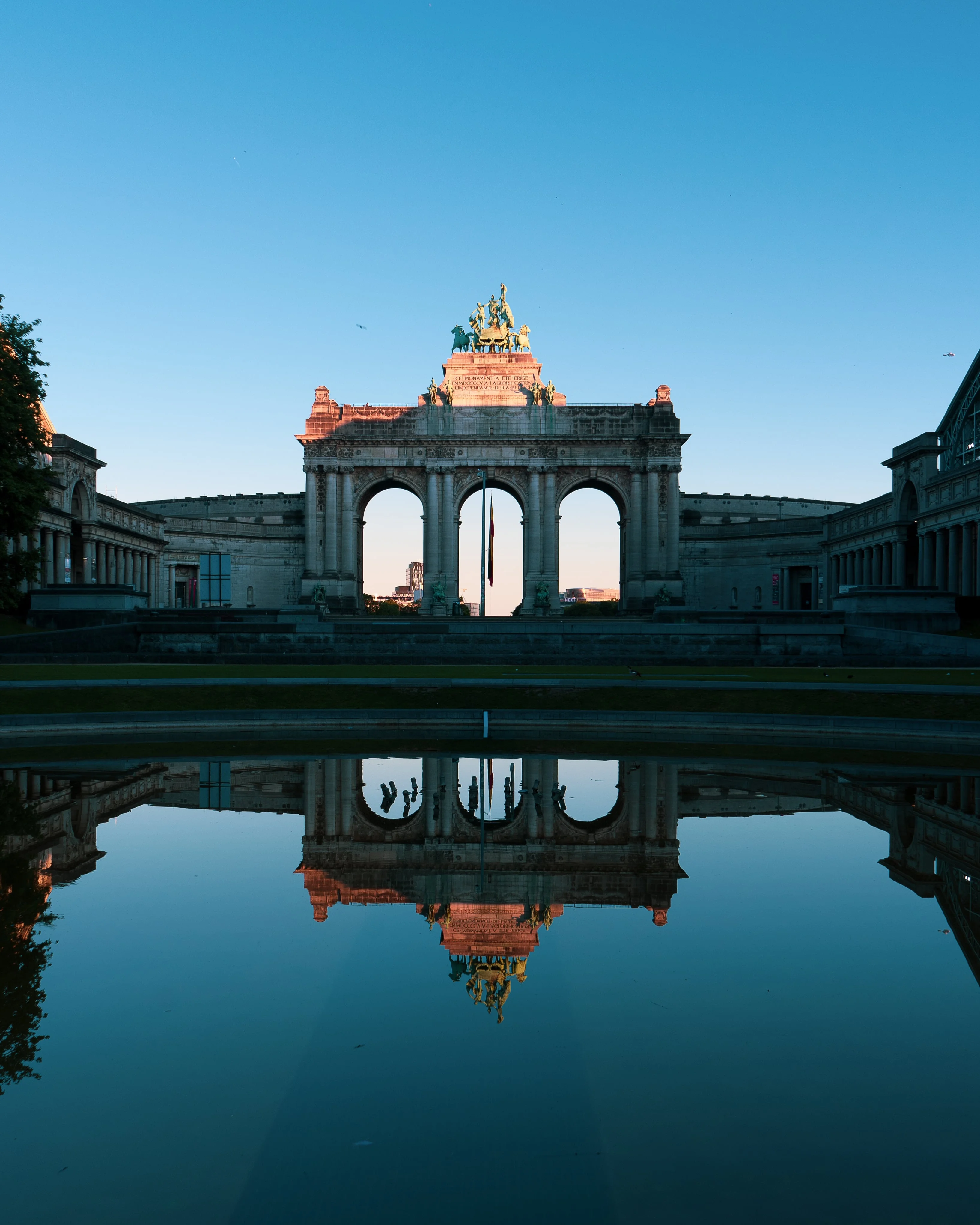 The 4th Year of the Grande École Program
After the diversification of knowledge and languages during the first cycle, the fourth year abroad gives you the opportunity to specialize in a particular field: cybersecurity.
Nowadays, becoming a computer science professional requires complete training and the ability to analyze and respond to global missions. This is why Epitech has chosen to train you as double experts: in IT – in your preferred field – but also in business, communication, strategy, etc.
Throughout the year, through a series of practical projects, you will develop both technical skills related to your specialization and skills that touch on the fields surrounding IT (project management, working methods, leadership, etc.).
The Capstone project allows you to acquire these different soft skills and is the culmination of your four years of training. Specific to European campuses, this project encompasses all the technical skills you have acquired and allows you to develop transversal skills that will serve you throughout your career. The Capstone project is critical to your certificate and to the success of your 4th year abroad.
The program therefore focuses on the simultaneous development of two strengths – technical and entrepreneurial – leading to the award of a specialized certificate that is a clear recognition of your expertise.
Innovation and entrepreneurship in the field of computer security 
The Brussels campus welcomes 4th-year students from the Epitech network who wish to strengthen their skills in the field of computer security. The focus is not only on technical skills, but also on the methodological skills essential to become cybersecurity experts. 
The cybersecurity program at Epitech Brussels is divided into 6-week cycles of technical knowledge acquisition in 3 main areas: 
– Defensive security 
– Offensive security 
– Incident response 
La gouvernance et les compétences transversales seront abordées tout au long du programme, tant dans les projets que dans les masterclasses à la fin de chaque cycle.
Hackathons, cross-curricular activities and additional courses are held throughout the year, including: 
• GDPR 
• Physical intrusion 
• Lock picking 
• DPO 
You will also have to work on a Captsone project, which will have to reflect in a professional way the skills developed during the year and contribute to the validation of a certificate in cyber security, delivered by Epitech Brussels.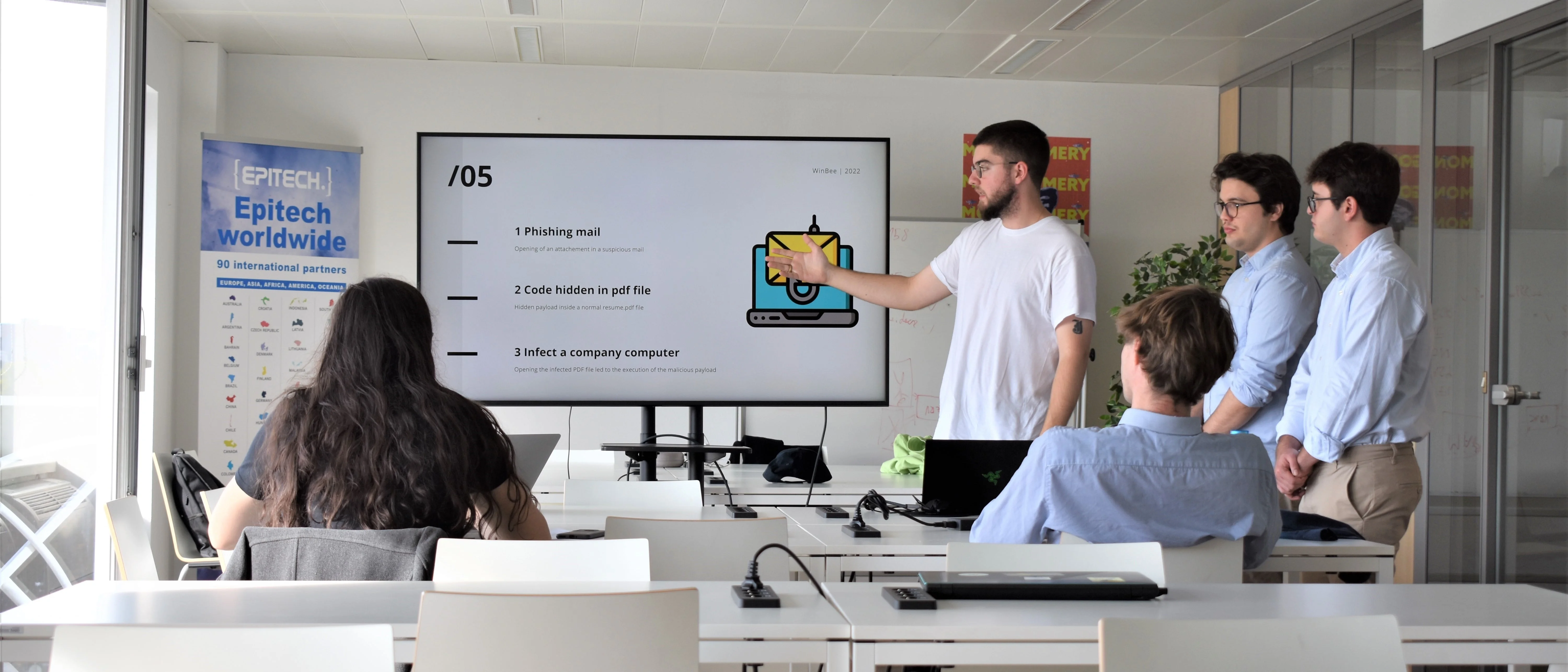 The IONIS campus in Brussels is located on the famous Montgomery roundabout, near the European Commission and the city center.
The Epitech Brussels campus is about 800 m², enough to host hackathons, conferences, coding workshops and many other student events. Students can have access to small meeting rooms as well as large workspaces. The Epitech Brussels hub is well equipped (a 3D printer, a VR set, various equipment for experimenting with IoT, etc.) and the management is willing to invest more in equipment as long as the projects are relevant and bring added pedagogical value to future students.
The Brussels campus is accessible by public transport. No matter where you are in Brussels, you can easily reach the campus.
Epitech Brussels is linked to many associations and platforms that support tech startups and educational initiatives in the city and abroad.
Epitech Brussels welcomes and encourages the students' initiatives and considers it is important to let them appropriate the school's space. The "chill room" is the perfect spot to organize movie or boardgame evenings. The cafeteria has been numerous times the hotspot for cooking delicious pancakes.
The student association (Bureau des Étudiants) is open to receiving new members and organize events on campus or outside (visits to museums and various institutions, attending music and film festivals, etc.).
« I really enjoyed my year at Epitech Brussels. I was pleasantly surprised by the curriculum. Indeed, it revolved around the creation of a mobile application from A to Z (ideation /testing the idea on the public/ industrialization of the project). I learned a lot during this year both from a professional and personal point of view. I was surrounded by a supervisory team that was both motivating and demanding. I had the chance to work with the first class of Epitech Brussels and it was a real pleasure. All this to say that if I were asked to do my 4th year at Epitech Brussels again, I would sign up immediately. »
Lucas Obadia
Class of 2020, Paris
«When I arrived in Brussels, I didn't expect to find such a lively city, where there is a lot to do and see. During my stay I had the opportunity to visit a lot of museums like the musical instruments museum (quite close to the Epitech campus) or the comic book museum and, of course, I could try the different bars in Brussels. As far as the Epitech Brussels curriculum is concerned, the courses in project management, development, and last but not least the capstone project, were all very interesting and formative. In Brussels, I trained in the Flutter mobile development framework for which I discovered a passion, and which constitutes the main part of my professional activity today. In addition to the acquired skills, I also met extraordinary people with whom I have kept in touch »
Guillaume Roux
Class of 2020, Lyon
Choosing Brussels means choosing multiculturalism. We welcome you to a capital that is both cosy and dynamic, cosmopolitan and with a rich history. 
An international and multilingual city
The Brussels-Capital Region is a melting pot of different cultures. The Region itself is bilingual (French and Dutch), but in many places you can also easily communicate in English. The large number of international institutions and companies based in Brussels attracts different international communities. You will also find a wide range of products, media and cultural offerings from many different countries.
The Wallonia-Brussels Federation, whose mission is to provide the conditions for the development of and access to a wide range of artistic, creative and cultural activities, invests a lot of resources so that these services reach a maximum number of citizens, actors and consumers. When compared to the size of the city, the number of museums, art galleries, theatres, cinemas, concerts and exhibition centers in Brussels is impressive.
Discover more : https://be.brussels/culture-tourism-leisure/culture/museums-and-exhibitions?set_language=en
Brussels is one of the jewels of Art Nouveau architecture. Just by walking through the streets of Brussels, you can admire many buildings that are still very well preserved. Numerous associations have been created in recent years to promote this heritage.
Brussels, city of flavours
Between beers, chocolates and waffles, you will find plenty to satisfy your taste buds in Brussels. And don't forget to try the typical Brussels dishes: mussels and chips, carbonnades flamandes, chicory au gratin (or endives!) and even stoemp (mashed potatoes mixed with vegetables)…and many other typical dishes.
Street art is another element that brings Brussels to life. Chances are that at least one of your favorite comic book characters decorates the walls of the city. Take a map and visit them all on a sunny day.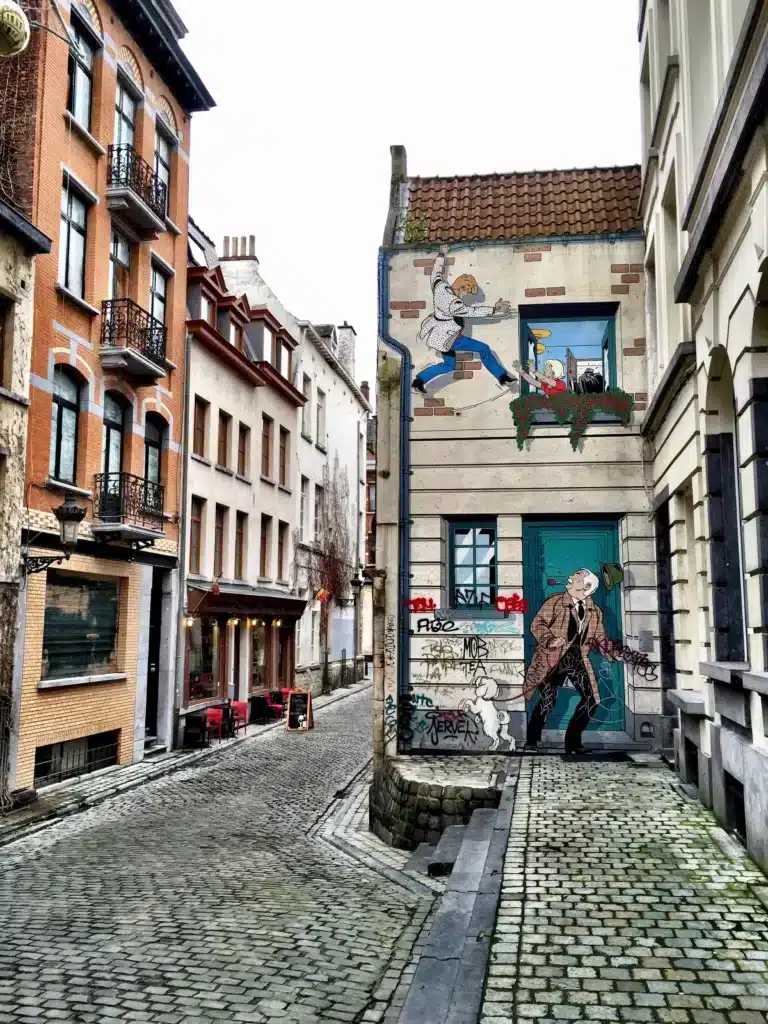 The famous Place Flagey, the Ixelles cemetery (2nd coolest neighborhood in Europe according to The Guardian), the square in front of Saint-Gilles and the Halles St-Géry are all places where you can sit down in Brussels, either to sip a drink on a sunny terrace or to enjoy a good meal. In the summer, you can also find guinguettes in the parks. Brussels (and Belgium!) is also a must for techno/electro fans, who will not be left out! Belgium hosts world-famous festivals such as Tomorrowland, Dour Festival, Rock Werchter, but also UNESCO-recognized events such as the Binche carnival, the giants of Ath, the Doudou in Mons, etc.
Whether you have just arrived here or are looking us up from another country to find out a little more about Brussels, we offer you practical information, giving you the answers you need when moving to our city.
Housing options :
Private room in a student residence: 750 €/month
Private room in a shared flat: 400€ – 550 €/month
Full flat (1 to 3 persons): 800€ – 1200 €/month
Cost of living :
Public transport: €12/year for students aged 18 to 24 (one ticket: €2.10)
Food: 250 €/month
Internet at home: 30 – 70 €/month
Cocktail: 5-10€
Beer: €3
Finger food: €2-8
Cinema: €12
Museum: €10
Evenings: from free to 20€