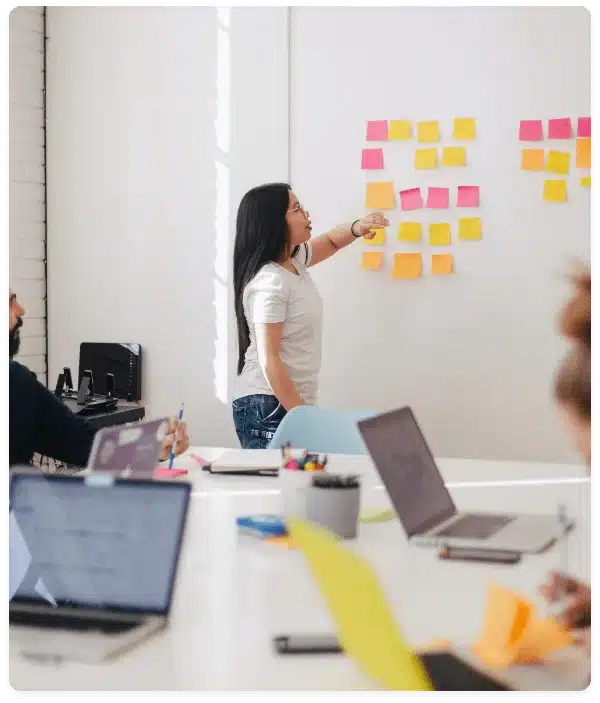 She/He translates the client's requests and problems into IT solutions.
Her/His missions require technical but also managerial skills to support the work of developers. She/He must know how to write specifications, define a schedule, and assess the working time and budget necessary for the proper conduct of a project.
She/He is therefore the interface between the different actors of a project: engineers, technicians, customers, suppliers… In a small structure, where she/he can be alone in charge, she/he must be versatile and master all the links of the project.
She/He is particularly sought after in ESNs (digital service companies), but also in user companies: banks, mass distribution, automotive industry, large groups or even telecommunications.