We met with Flavien, Epitech alumnus and co-founder of the start-up R-PUR, to discuss the evolution of the relationship with wearing a mask and the challenges of tomorrow. An office in Asia, fundraising in progress, new products in development: nothing stops R-PUR, the French anti-pollution mask manufacturer.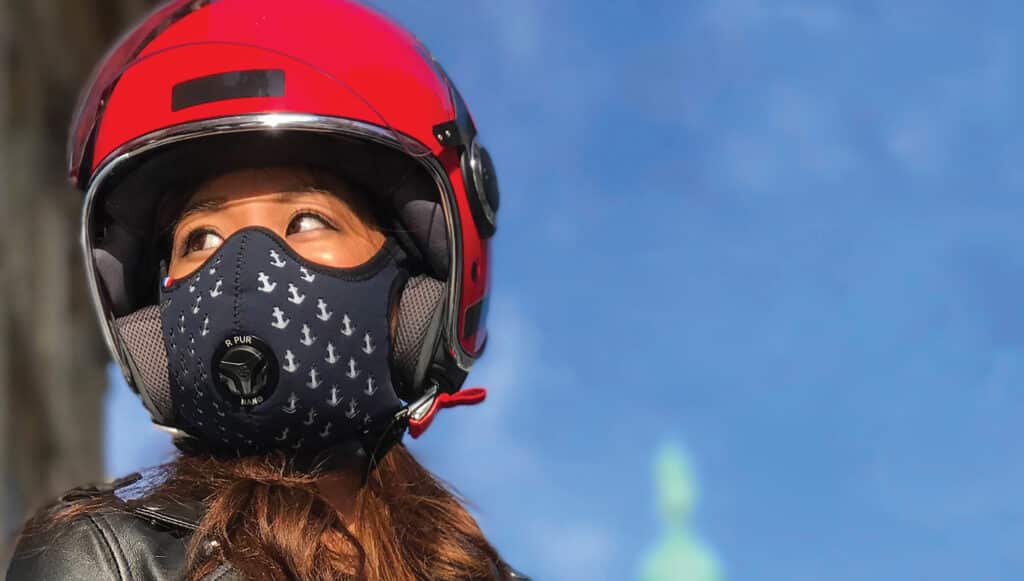 The genesis of R-PUR
"The Parisian disease » and the need for a top-quality anti-pollution mask
"Matthieu, the co-founder of R-PUR, and I had a job in advertising when we left school. We were looking for meaning, full of energy, with a desire to have a greater impact and do good things. We were living in the Paris area and we both got sick with allergies and respiratory problems. The medical response was: 'it is the pollution – the Parisian disease – that is doing this to you'. So we protected ourselves, we looked for solutions, and the cruel truth hit us very hard: nothing qualitative existed. With Matthieu, whom I met in Seoul, we looked at Asia, but once again, nothing convincing, no real solutions to air pollution. "
Shocking data
"In 2015, this problem was emerging: pollution was the 1st cause of death in the capital and nobody was talking about it! Shocked by the data, we asked ourselves: couldn't we come up with a viable solution that isn't a marketing lie? So, thanks to the work of researchers, we designed a mask of excellent quality. We raised €1 million to industrialise the project, did 2 years of research and delivered our first customers in the summer of 2018. We put a lot of love into the product, the best materials, the best processes, everything is made in France… We have made a real difference on the market, which works a lot by word of mouth. Our mask is better than the FFP2. R-PUR producing FFP3. "
Exponential growth
"Since 2019, there is a big demand that keeps growing, with more and more awareness over the years. And 2020 and the health crisis have made the market explode. We are working hard to improve production: for example, in July 2020, 10,000 masks were sold in 28 minutes! To meet this demand, we worked throughout the end of the year on improving our production tools. "
"We are the premium leader in France, constantly evolving in Europe: we, therefore, have the will to become a leader on a global scale. In 2021, we are planning significant growth, particularly geographically, by tackling the Asian and then the American market.
The objective is also to generate growth through new products, connected objects, new masks for pedestrians, children, indoor life, whereas before we were targeting bikers, cyclists or runners. "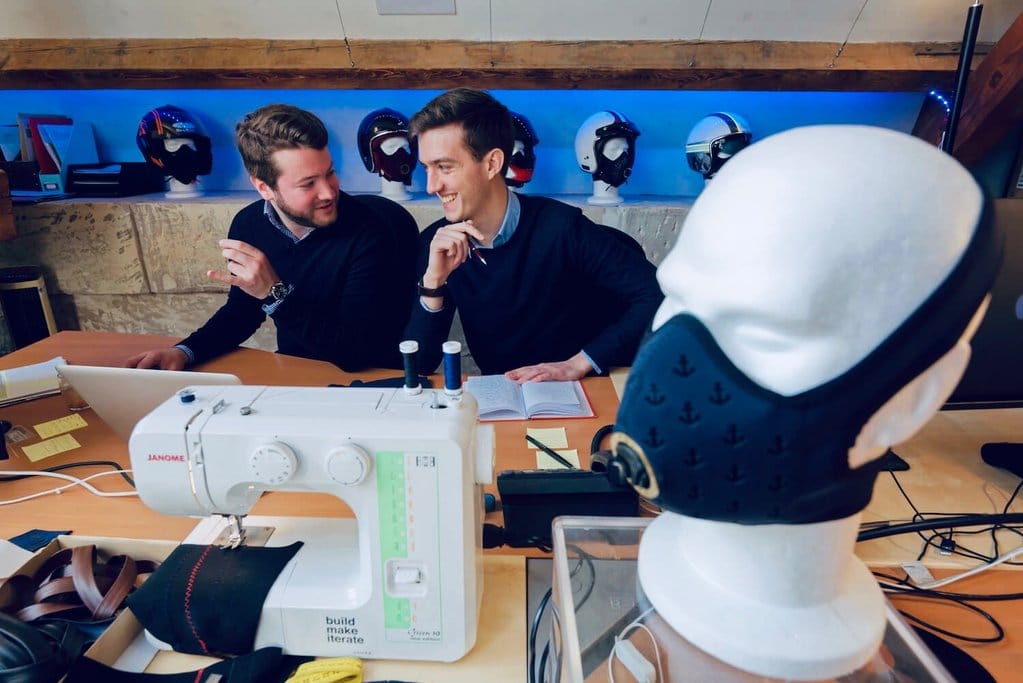 The evolution of the relationship with wearing a mask
A before and after Covid-19
"In 2015, the relationship with masks was very different. It had a bad image: the mask is associated with sick people or terrorists; you had to be an early adopter to understand the subject of air pollution. Before us, there was no real quality offer because people thought that all masks were more or less the same. In Asia, people even wore masks for reasons other than pollution: not to wear make-up, not to transmit disease when they are contagious…"
"With the Covid-19 crisis, there is a before and after in the relationship with the mask: it was the most impressive transformation of a market we have ever seen, a metamorphosis never experienced before. Before the health crisis, the mask was not anchored in people's minds as it was in Asia. Today it is widespread and, above all, authorised everywhere! "
Increased competition
"Today the market is booming, so the competitors are exploding, several thousand companies have been created. Everyone is making masks, but no one is making them of our quality, no one else has an FFP3 standard and is capable of positioning themselves on our price. The challenge is research and development: we have invested more than €2 million in research to achieve this level of quality, with 99.97% hermeticity. "
R-PUR's challenges for tomorrow
"We have three main challenges:
– We want to be known throughout the world. Today, R-PUR has 26 employees, with more and more recruitments and offices in Asia in the pipeline. We are in the process of raising over €12 million to achieve our ambitions and this is part of the strategy to continue our expansion.
– We are working on new filtering materials that meet specific needs to deactivate viruses and make them harmless. We are also thinking about new layers that filter specific environments to protect firefighters dealing with forest fires, helicopter pilots, customs officers, healthcare workers, etc.
– The final challenge is education and information: making sure that people learn more about this problem, where it comes from and how to protect themselves. This is a big challenge! The Coronavirus has made air issues more important, and we are ready to participate in this debate. The Mayor of Paris has understood its importance. The problem is real. We have to realise, for example, that metro networks are some of the most polluted places in the city, more so than the ring or highways, because of the fine particles produced by the trains' brake pads. "
"We need to understand as humans that air is something we all share. "
The Epitech pedagogy
"Epitech gave me a lot of experience, with a pedagogy very close to the entrepreneurial world: fail and learn. We have a problem and we have to figure things out and give it a try. This pedagogy is important and allows you to learn any technology, language, code, go beyond and learn any new profession. "
"I wanted to have my own adventure and I felt I could do it because I knew it wouldn't be harder than a C Pool! "